*NOTE: I will post the winner from yesterday's contest and announce another fun prize this evening, so check back again for some more fun. NOW onto our guest blogger, have a great day ~ Pam
I feel so honored that Pamela asked me to be a guest blogger to help her celebrate her first anniversary of
Party Starters
.
For a little background on me, I'm
Jillian Tohber Leslie
, founder of
Catch My Party
, a free site for people to share their party photos with friends, family, and people who love entertaining -- like an online party scrapbook.
It's also a great resource for people looking for party ideas and inspirations. There are hundreds of beautiful parties on our site to look at, and wonderful people to connect with.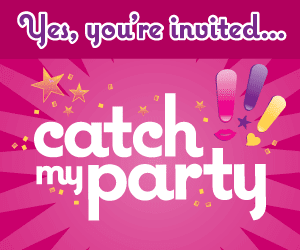 In fact, the way I met Pamela was by stumbling upon her
Hazardous Teen Birthday
on her blog and emailing her to tell her what a fan I was of her work.
The humor, creativity, and irreverence she added to the party was so refreshing, I had to put it on our homepage in our
Party of the Day
. Here's what it looked like...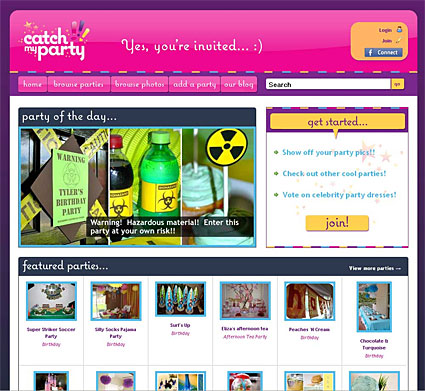 In fact, that's what I love about my job. There are so many super-talented people out there throwing beautiful parties (Pamela, I'm talking about you), and with our site, I get to celebrate
them
! How lucky am I?